Pierrot, alien glass and a busted Maserati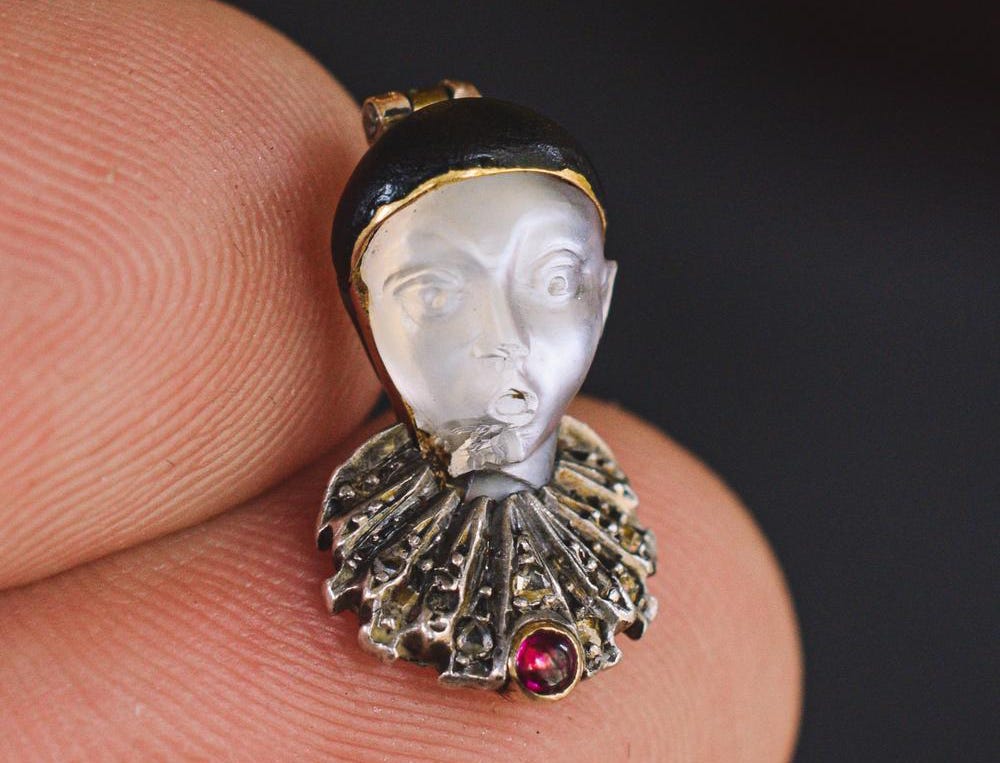 So at first I was all NOPE, but now that I've looked at it a lot, I think I love it?
Circa 1850, a Victorian pendant depicting Pierrot, the sad Commedia dell'Arte clown, in 15k gold and silver, with a face of carved moonstone (with some chipping to the chin) and a black enameled cap set above a diamond collar with a cabochon ruby pendant.
---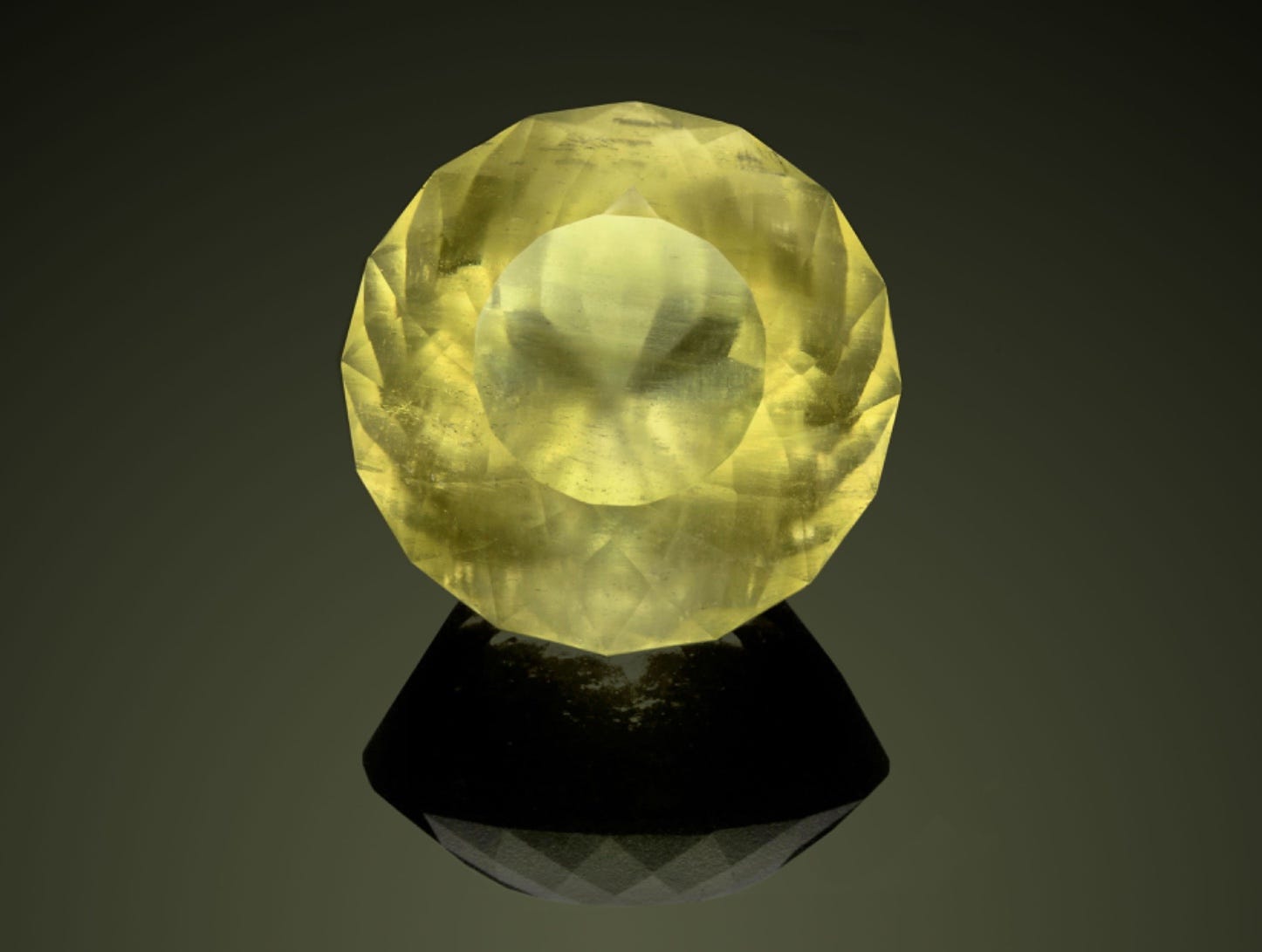 Christie's is currently holding an online auction, "The Moon and Beyond: Meteorites from the Stifler Collection," that includes this 60-carat faceted piece of Libyan desert glass. It's an example of impact glass, which was formed when a meteorite slammed into the earth 29 million years ago. The impact created such intense heat that it melted the sand on the ground, which then hardened into glass as it cooled. There are other types of impact glass (or "impactite"), and their appearance differs according to the terrestrial material at the area of impact, so examples can range from yellow Libyan desert glass, to beautiful, bright green moldavite from the Czech Republic, to industrial diamonds in northern Siberia. There's a good rundown here, if you're so inclined. Fun fact: A carved scarab of desert glass takes pride of place in this pectoral belonging to the pharaoh Tutankhamun.
I'm deliberately choosing to ignore the fact that there's an alien trapped inside that thing, by the way.
---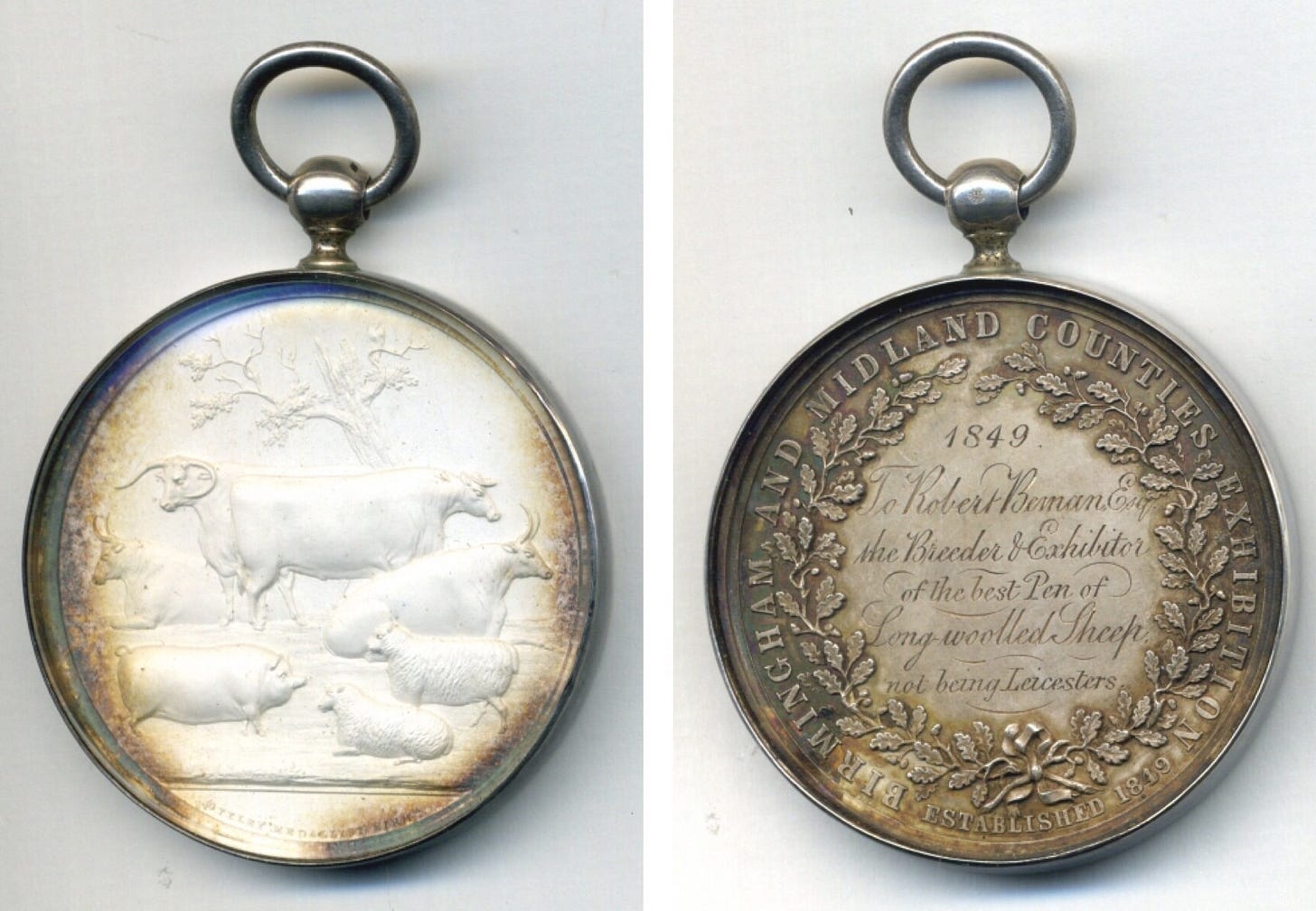 A frosted silver and glass prize awarded by the Birmingham Agricultural Exhibition Society to a Robert Bemen in 1849, with the delightfully specific inscription:
1849 | To Robert Bemen, Esq. | the Breeder & Exhibitor | of the best Pen of | Long-woolled Sheep, | not being Leicesters.
---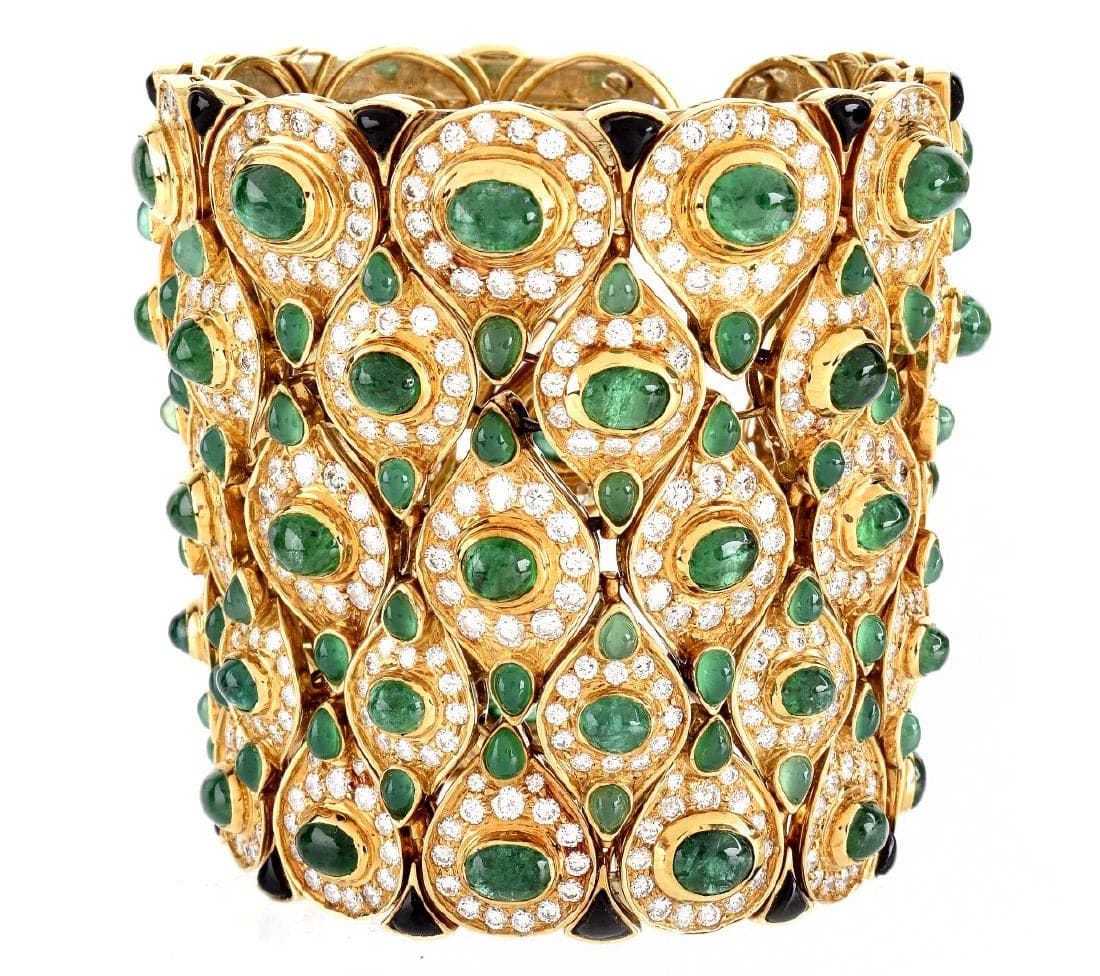 Go big or go home. This estate cuff bracelet is 18k with pavé-set diamonds and cabochon-cut Colombian emeralds, and there's also a ring and earrings if you have unlimited funds. 
Just fyi, this auction also includes a pop art portrait of Lindsey Lohan in the form of a mixed-media polymer cake — why would anyone WANT that??? — as well as these brilliant Balinese polychrome lacquered chairs that are right out of Labyrinth.  
---

I warned you early on that I might be throwing a car or two in here, because car auctions are my jam. There's always something interesting on offer (and they usually have an exhausting amount of esoteric info in their item descriptions, which is DEFINITELY my jam), but it's not often you see a complete wreck pop up among the vintage Aston Martins and Jags. But here we are! This totally beat 1961 Maserati 5000 GT Coupe by Ghia will be on offer at the RM|Sotheby's Monterey, Ca. auction on August 15-17. It's a one-of-a-kind car; only 34 5000 GTs were made, and this is the only one that had a special one-off body created by Ghia's Sergio Sartorelli. Sartorelli was head of the Ghia style prototyping department, where he designed various iconic Karmann Ghia and Fiat cars, as well as some prototype Lambretta scooters. It was his work on the scooters that brought him into contact with the creator of the Lambretta, Ferdinando Innocenti. Innocenti liked Sartorelli's work and asked him to design him a custom 5000 GT.
So that's the sad, decrepit car you see above. It was gorgeous in its day — Ghia showed the car at the 1961 Turin Auto Show and it got rave reviews, but Innocenti later sold it, and after that it bounced around Italy for a bit and eventually disappeared. People on car forums spent years trying to track it down through Italian tax records (such touching optimism) to no avail. But, surprise! Apparently the car landed in Saudi Arabia sometime in the 1970s, where its owner — not knowing what it was — let it sit parked outside for decades until his death. His heirs came perilously close to scrapping it — the spray-painted Arabic on the driver's side door says "abandoned" — but somehow a random conversation in a pub in Manchester, England led to it eventually being identified as the fabled 5000 GT chassis no. AM103 018.
So now it's available for a full restoration, and I'm absolutely green with envy over whoever gets to buy it. The estimate isn't listed, but I'm thinking maybe $750k - $1m to buy, and then another $1m to restore. It's a huge project and will take years (and an extremely skilled shop) to bring it back, but how rewarding would that be?
Ok, that's all for now. Have a good day, everybody, and try not to melt. xxx